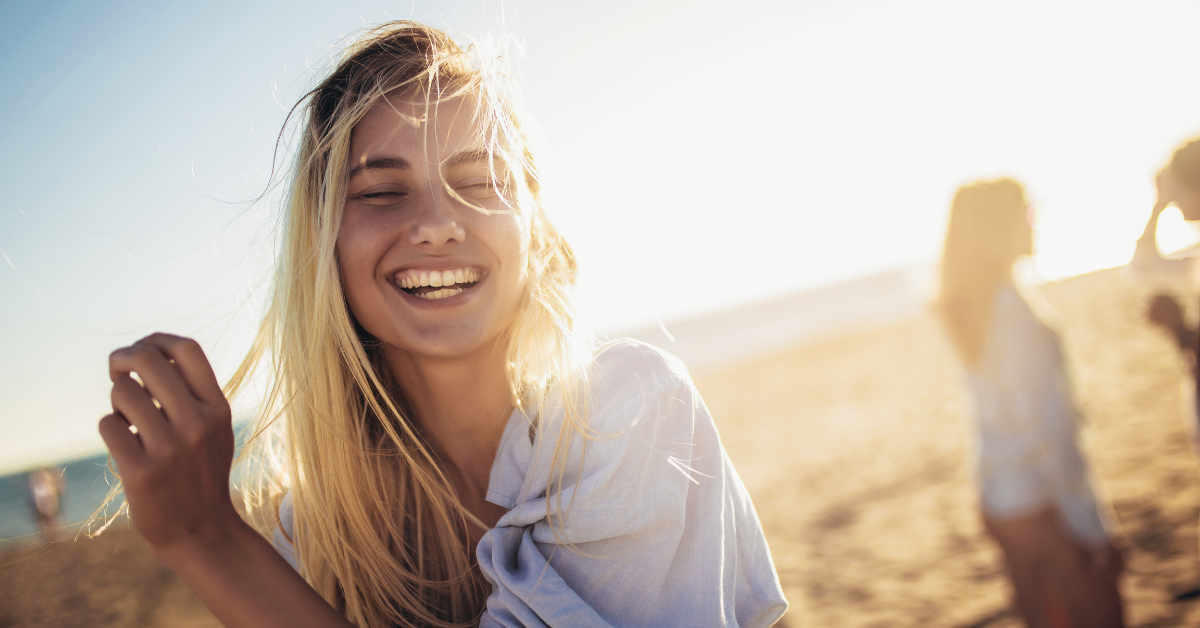 It's sitting there on your bathroom shelf – the same generic boring deodorant you've used for years. Have you ever thought of just how your current deodorant came home with you and stayed for a long-term relationship? Have you ever wondered what it might be like to go natural? Maybe it's time to ditch the old stuff and experience a plant-powered Deo like Kala in a beach-inspired scent that whisks you away to an amazing island retreat. Who wouldn't want to do that?
Beyond upgrading your clean routine with a great natural product that has a cool beach vibe, there are some very practical reasons for ditching the chemicals.  Chances are, whatever you use, you're probably applying ingredients you can't even pronounce to your tender skin (aluminum zirconium tricholorohydrex glycine, anyone?). In fact, most commercial antiperspirants rely on some sort of aluminum compound to block your sweat ducts. A lot has been written about whether this stuff is good for you, but do you even need it?
Here's why you might want to consider being a little gentler on those tender pits -- perspiration doesn't stink. Sweat is your body's natural reaction to the environment. It helps cool you and regulates your body temperature. The stink comes from the interaction between your sweat and bacteria hanging out on the skin's surface causing that funky odor. So, ask yourself if you really want to stop your body doing what it's supposed to do, or take care of the stank? That's exactly what Kala Deo is designed to do. And it takes care of the stink with natural ingredients you can pronounce like baking soda, coconut oil, and arrowroot.
So after years of the other stuff, are you finally ready to ditch the chemicals and experience something new and exciting? Great! We've got a few timely tips to make it a smooth process for you and your pits:
Ease into it. Before making the switch, consider giving your pits a few days off and skip the deodorant. You may have to put up with a little odor (maybe this is a good time for video chats?), but it will be worth it in the long run by helping your skin detox and be ready for your new natural Deo.
A little goes a long way. The biggest mistake new customers make is slathering on their Deo. Believe us when we tell you a little goes a long way. It only takes one or two light swipes to stay fresh and clean, and it will be gentler on your baby soft skin.
Give it a little time. For most, the adjustment to natural is quick, but for some new users it can take a little time. Commercial deodorants and antiperspirants can stay in your system for weeks after you stop using them. Once your skin cells renew in about four weeks, that stuff will all be gone. And consider that you're asking your body to adjust to a big change after years, so you might expect a little push back. Go light on your natural Deo and give it a few weeks. (To help you, we even include a recyclable "instructions for use" card with every Kala Deo to make your journey to natural even easier.)
Watch for irritation. Our baking soda-based deodorant works by creating a higher pH than your skin's typical value of 4.5 to 5. Since most bacteria are not into a higher pH environment they stay away. Occasionally, though, your skin may become irritated. In most cases, that irritation is only temporary. However, if it sticks around, your skin and baking soda may not be a match. It's sad, but it does happen every once in a while.
That's it! Once you've successfully broken up with the old stuff, you'll never want to go back. Now, are you ready to dip your toes into some of our amazing beach-inspired Kala scents? Your next adventure awaits!